Man wanted for cooking meth at hotel room | News
CHAMBLEE, Ga. – Police in Chamblee are searching for a man they say started a fire while making methamphetamine in a hotel room.
Police said the incident happened at the Extended Stay Hotel on Clairmont Road. Authorities say Phillip Carmona, who they believe to be a construction worker from Florida, checked into the hotel on Monday night.
Early Tuesday, a fire alarm went off in Carmona's room.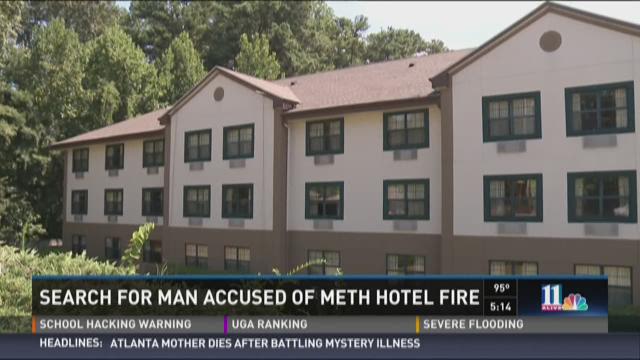 "He told them that he had been cooking eggs," said Chamblee Police Capt. Ernesto Ford. "Firefighters clearly knew the difference between cooking eggs and something else. They could smell an odor that was consistent with something other than cooking eggs. They pressed him a little bit more and at this point, he got spooked and ran."
Police on scene recovered a small amount of meth, which was turned over to the Georgia Bureau of Investigation. They say damage to the room was minimal.
Many residents said they were unaware of what had happened, but police say he put all of their lives at risk.
"The potential is there you've got explosives you've got hazardous chemicals," Ford said.
Police are still looking for Carmona but they say he may have left the area.